I'm loving summer! We picked up the boyfriend's brothers from the airport on Wednesday and have been spending time with them lately. We went on fishing on Thursday! But before we could go we had to get a new fishing pole, the boyfriend's broke last year. So we headed to Dick's Sporting Good Store. I was the one that ended up with the pole though! It's PINK! I LOVE it! Now I kinda feel girly, while I'm being an outdoorsy girl. :)
Tomorrow we're heading to a nearby town for a birthday party and then on Wednesday we are heading to the zoo! I'm thinking the youngest brother (10) has never been to a zoo before, so I'm hoping that he will love it!
So if I don't post everyday.... this is why. They live in Myrtle Beach, so its good to get to see them! And I would like to spend as much time with them as we can!
I do have a few things I want to share with you tonight.
1) I am working on an Alphabet Packet. So far it is 154 pages long, with activities that will last the entire time you are teaching the alphabet. I know this will be the biggest portion of my Phonics lesson plans for next year. When I get finished with it, I am thinking that I will have a few volunteers edit it and then I will be selling it in my TPT store for just $8.00. If you have any activities that you would like to see in it, leave me a comment and let me know.
2) I have been meaning to participate in Farley's Currently for a while now... so here it is!
3) There are a few giveaways going on right now that I think you should know about: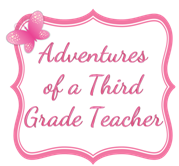 Is having a sell on both here TPT and TN store AND having a giveaway!!
Also.... don't forget about my 100 follower giveaway! You have 2 more days to enter!
4) I wanted to share a few reads that I would really like to do this summer!
Heather's Heart has been talking about Conscious Discipline and I always get really excited when I read what she has to say! I really want/need to read this book this summer.
and
However, I will have to say it will be a miracle if I get ALL of these books read. So we'll see what will happen. *crosses fingers* I'm linking up my Summer Reading List to
Thanks for listening to my randomness tonight! Hopefully I'll be back tomorrow with a more organized topic!!